Spikes Gen 2 Billet Upper Milspec Barrel nut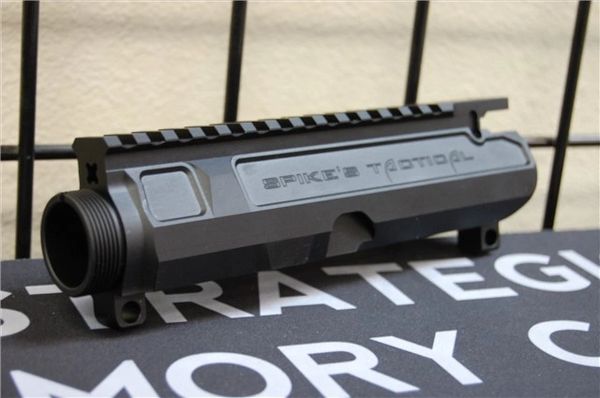 Spikes Gen 2 Billet Upper Milspec Barrel nut
The Spike's Tactical billet upper-Gen II receiver is not just another different cosmetic alternative to forged upper receivers but it's actually designed with functional upgrades that aren't available on other billet upper receivers!
Machined out of 7075 billet Aluminum and finished in a durable Type III Hardcoat Anodized finish.
Flared the side walls of the receiver to eliminate accidental bolt release problems.
Machined the upper receiver in a way that lets you use the popular Magpul BAD lever or other aftermarket bolt catch levers which most other billet upper receivers don't let you do.
The billet upper receiver matches the billet lowers perfectly, but it also works great with standard forged lowers so it's fully up to you on which receiver you want to use.
Features
Machined from billet 7075 Aluminum with a Type III Hardcoat Anodized finish
M4 feed ramps machined before the Anodizing process
Flared side walls to eliminate accidental bolt release
Pre-installed forward assist and ejection port door
Works with the Magpul BAD lever and other aftermarket bolt release levers
Spikes Tactical engraving
Works with most other aftermarket rail systems