HK VP9SK LE Night Sights 9mm 3-10rd Design Your own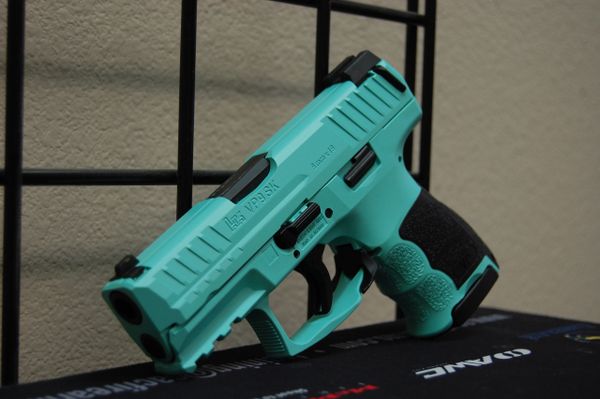 HK VP9SK LE Night Sights 9mm 3-10rd Design Your own
HK 700009KLEA5 VP9 SK Double 9mm Luger 3.39" 10+1 3 Mags NS Black Interchangeable Backstrap Grip Black

The VP Series is Heckler & Koch's first striker-fired HK since the P7
series pistols introduced in the 1980s. It is well-suited for civilian
sport shooting, security, military, and law enforcement use. The VP Series
integrates a striker firing system with an enhanced, HK "light pull"
trigger. HK's cold hammer-forged barrel made from cannon grade steel
ensures long service life, as does the polygonal bore profile which also
provides a slight increase in muzzle velocity. All controls are completely
ambidextrous. Slide releases are present on both sides of the frame, and
the paddle-style magazine release can be easily activated by left- or
right-handed shooters. A unique VP feature is HK's patented rear-mounted
charging supports on each side of the slide provide better gripping
leverage for racking the slide rearward. The machined steel slide is
protected from corrosion and wear by HK's hostile environment finish and
all metal components, including springs and pins have superior metallurgy.
VP SK subcompact models feature a more concealable design with a shorter
barrel, abbreviated Picatinny MIL-STD-1913 rail, and a compact grip frame
which retains the adjustable VP grip feature of interchangeable backstraps
and lateral grip panels. SK models can also use a variety of HK magazines -
compact double stack 10- and 13-round with flat or extended floorplates, in
addition to proven HK P30 steel magazines.
his model comes equipped with night sights and includes one flat base and
two extended floorplate 10-round magazines.