HK P30L Long Slide DA/SA w/Night Sights 3-15rd Mags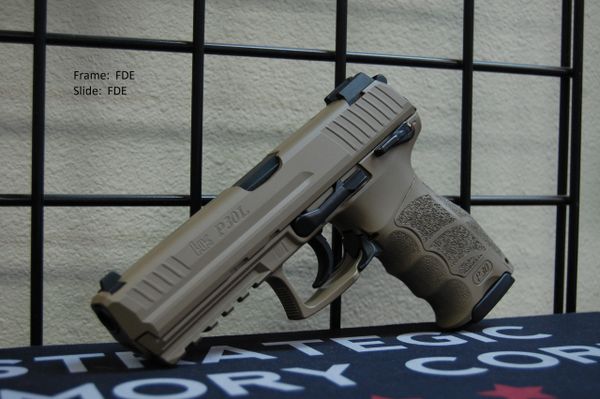 HK P30L Long Slide DA/SA w/Night Sights 3-15rd Mags
HK 730903LSLEA5 P30LS V3 Lng Slide Ambi Safety 3Mags DA/SA 9mm 4.4" 15+1 Blk Poly Grip

The P30LS was designed as a modern police and security pistol combining
optimal function and safety. P30LS models have the features of the L model
- a long slide, an ergonomic grip frame with interchangeable backstraps,
loaded chamber indicator, ambidextrous slide and magazine release levers -
with the addition of an ambidextrous safety lever mounted on both sides of
the frame. These P30LS models are V3 with a conventional DA/SA trigger mode
and a serrated decocking button located on the rear of the frame. This
model comes with three magazines and night sights.