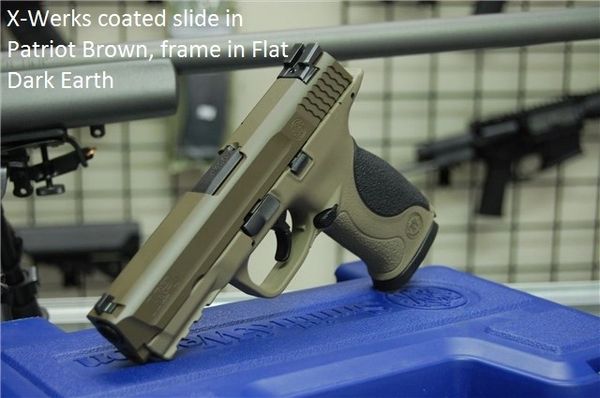 M&P40 4.25" 2-15rd
Full size .40S&W pistol. No Thumb Safety

Choose your slide, frame, parts and base plates color in any combination.
Ships with 2 magazines in the Smith and Wesson box.

The Smith & Wesson M&P has a reinforced polymer chassis, superior
ergonomics, ambidextrous controls, and proven safety features. In designing
the M&P, Smith & Wesson considered the needs of military and law
enforcement from every conceivable angle, so the M&P is the standard in
reliability when your job is to serve and protect and your life is on the
line. This polymer pistol offers a superior combination of versatility,
durability and safety.