Remington 700 5R .300Win Mag 24" TB 85508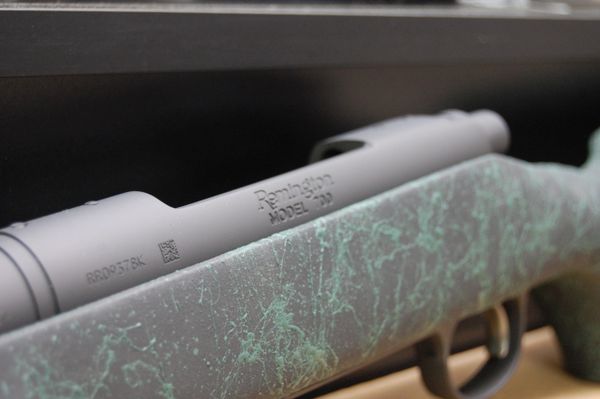 Remington 700 5R .300Win Mag 24" TB 85508
Design your own!  Choose your Cerakote colors and options!  Options not selected will be left in their current factory condition or color.  If you don't see the color you're looking for simply let us know at the time of order.  There are over 200 Cerakote colors to choose from.
Remington Firearms 85508 700 5-R Bolt 300 Winchester Magnum 24" 3+1 Synthetic HS Precision Black w/Green Web Stk Stainless

The Remington 700 5-R sets the benchmark for accuracy and durability. Much
like M-24, the barrel is cold hammer forged and features 5-R rifling. The
5R rifling profile increases barrel life expectancy, accuracy and creates
less fouling and bullet deformation over time. It has a stainless steel
action and barrel, H.S. Precision composite stock, dual front swivel stud
system, and a X-Mark Pro adjustable trigger.
his model features a 24" threaded 5/8x24 barrel chambered in 300 Winchester Magnum with a 1:10 twist.