Springfield Armory PI9131ER Elite Range Operator .45acp 5" Govt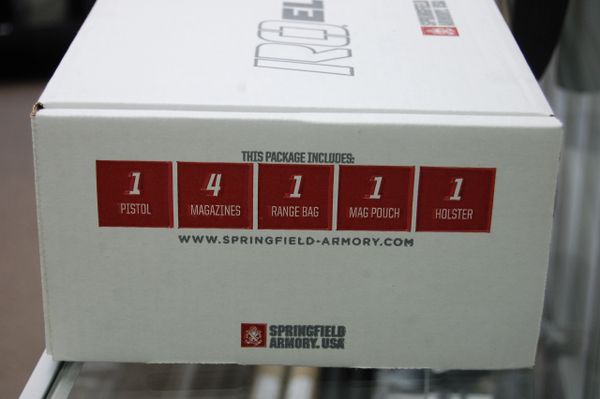 Springfield Armory PI9131ER Elite Range Operator .45acp 5" Govt
Springfield Armory PI9131ER 1911 Ranger Officer Elite Operator Single 45 Automatic Colt Pistol (ACP) 5" 7+1 Black G10 Grip Black

The1911 Range Officer Elite Operator is a multi-threat athlete, combining
trophy-level accuracy with do-it-all versatility. The match grade frame and
slide are forged steel, Black-T finished to withstand corrosion, abrasion
and extremes. The slide features slanted front and rear serrations for easy
racking. The 5 inch stainless steel, match grade barrel delivers on-target
rounds with repeatable precision, aided by a tactical ledge white dot rear
sight and fiber optic front sight. The Operator sports a crisp Gen 2
trigger and GI recoil system. An accessory rail and ambidextrous safety add
flexibility, and thin-line G-10 grips provide a solid, hand-pleasing fit.
his 45 model comes with Four (4) 7-round blued steel magazines, Holster, mag pouch, soft carry case, manual, lock and has a
height of 5.5" and length of 8.6".